I didn't download any apps, so I didn't get to make a very artistic word cloud, but this should do.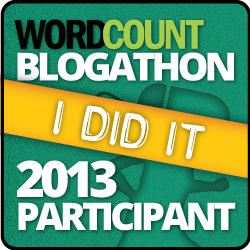 Today is the last day of the Blogathon 2013. It was pretty exciting, but I learned I'm not geared to be much of a blogger. It seemed to take a lot of my energy away from other things I should be doing, like getting my hands covered in clay. I'll still blog, but probably not everyday.
Thank you for reading my blog. I hope you found it interesting during the daily Blogathon 2013.